Have you missed us?! Yeah, you have!

We bring forth to you lovely peeps a glorious rundown of the year's highlights:

OUT NOW!
"In The Leek Midwinter", our digital theatre show, is out now on YouTube!


Early 2021 saw us devise and produce the brand new and original livestream project 'In the Leek Midwinter', with the amazing support of Arts Council England. This project saw us explore new ways of working and engaging with new audiences, which was SO exciting! It also forced our Patrick McConnell to get his thinking cap on and write something that would specifically work as a digital show, and we proudly created this wonderfully light-hearted midwinter romp! We're now super thrilled to be releasing it again for everyone to see, so we hope you will grab a mug or glass of your favourite festive tipple and sit down to enjoy a "Merry Winter" with us!



Macmillan Legacies TV campaign:

You might also have spotted our Pat and Lynne on your teleboxes throughout the year, as they featured in this gorgeous TV commercial that was brilliantly directed by Tubby Brother Films:

Happy Little Bunnies:
A project that spent YEARS in development, the month of May saw us proudly release our second feature film 'Happy Little Bunnies' Internationally on Amazon Prime and Pantaflix. Originally a stage play, the film went through many script drafts and name changes before its release, and we're thoroughly enjoying reading the numerous reviews that have been coming in. We got some super reviews from some major publications who reviewed it, including Film Threat and Starburst Magazine, and we also received some BRILLIANTLY amusing quotes from audiences. Some our favourites include:

- " Oh, the Brits: what they lack in sobriety they more than make for in bleak "f***-it-all-ism "

- " Has a Hal Hartley backbone covered in a slasher's skin and spewing British dry wit "

- " I personally think you have to be a bit different than normal people to understand this film "

- " The director openly mocks you for watching this far by cutting to a scene where you watch a random person eat a pie for 2 minutes"

If you haven't already watched our opinion-dividing film, click the image below for the link: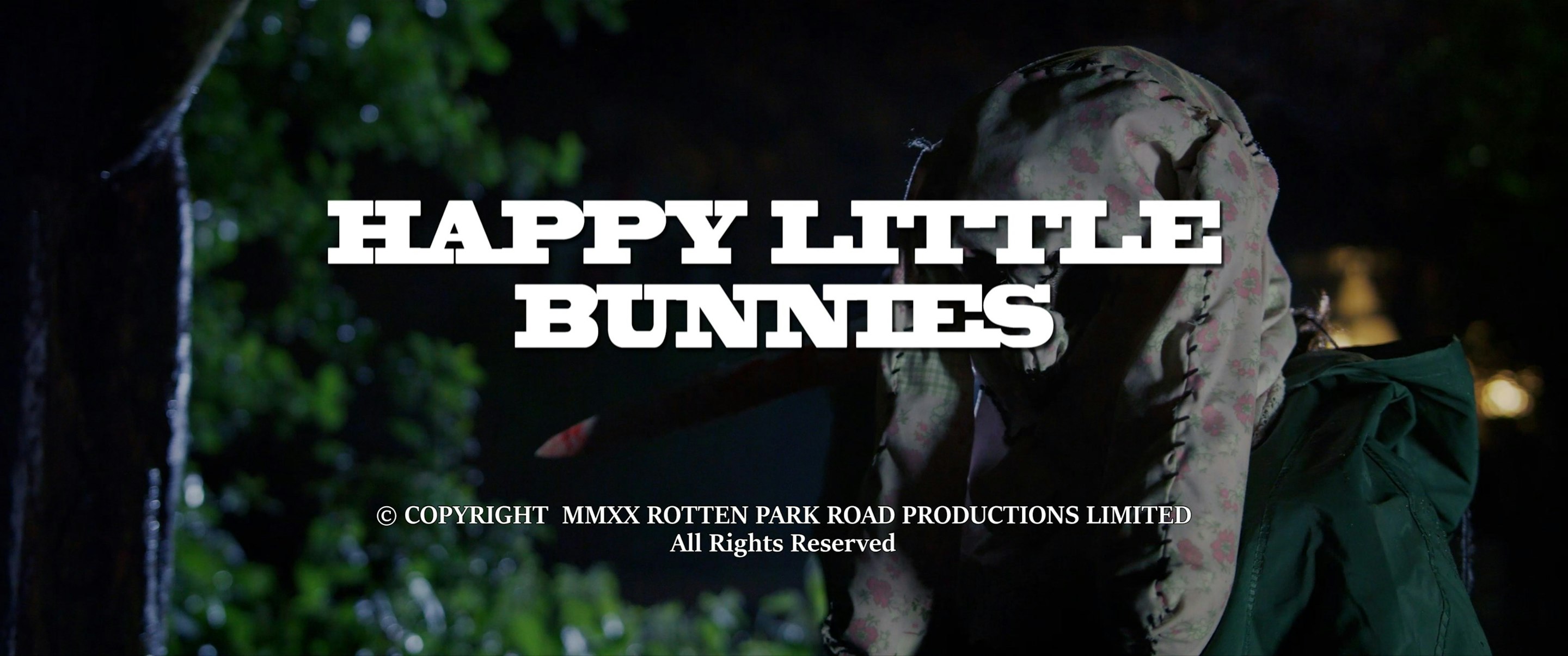 Astley Town

Summer saw us being commissioned by 'The Philip Astley Project' to create a short film celebrating the legacy of Philip Astley, the father of the modern circus. The short film was shot in Newcastle-under-Lyme, Staffordshire in June and premiered at Astley Fest in August. We had SUCH a wholesome, lovely time making it!

Rotten Park Road Management
The agency has forged ever-more exciting new connections, with some wonderful opportunities coming our way, enabling us to continue to build up a strong industry presence. The year has seen our clients work on TV, film, audio and a variety of theatre projects of various scales. Here's a cheeky pic of our Alexi Papadopoulos behind the scenes of 'The Play What I Wrote' which is currently playing at Birmingham Rep (til Jan 2022, before it goes on UK tour)!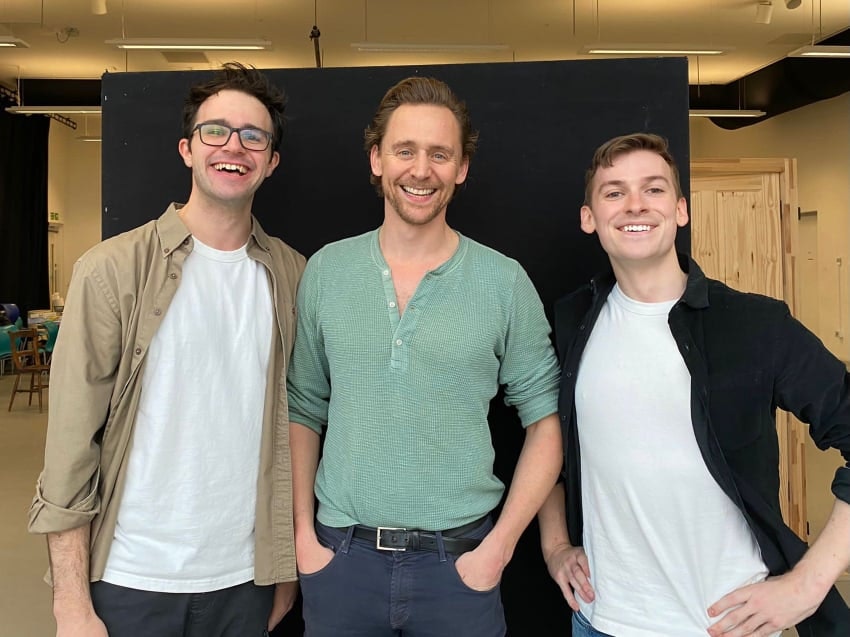 L-R: Alexi Papadopoulos, Tom Hiddleston, Matthew Biddulph

We're immensely proud of all our clients this year, who have worked so hard on countless self-tapes, and has also seen a number of them create and develop their own work and training.

We're excited and ready to see the great things 2022 has in store for us all!
Finally, we'd like to wish you all Holly, Jolly Christmas.

We'll now gently leave you with this creation: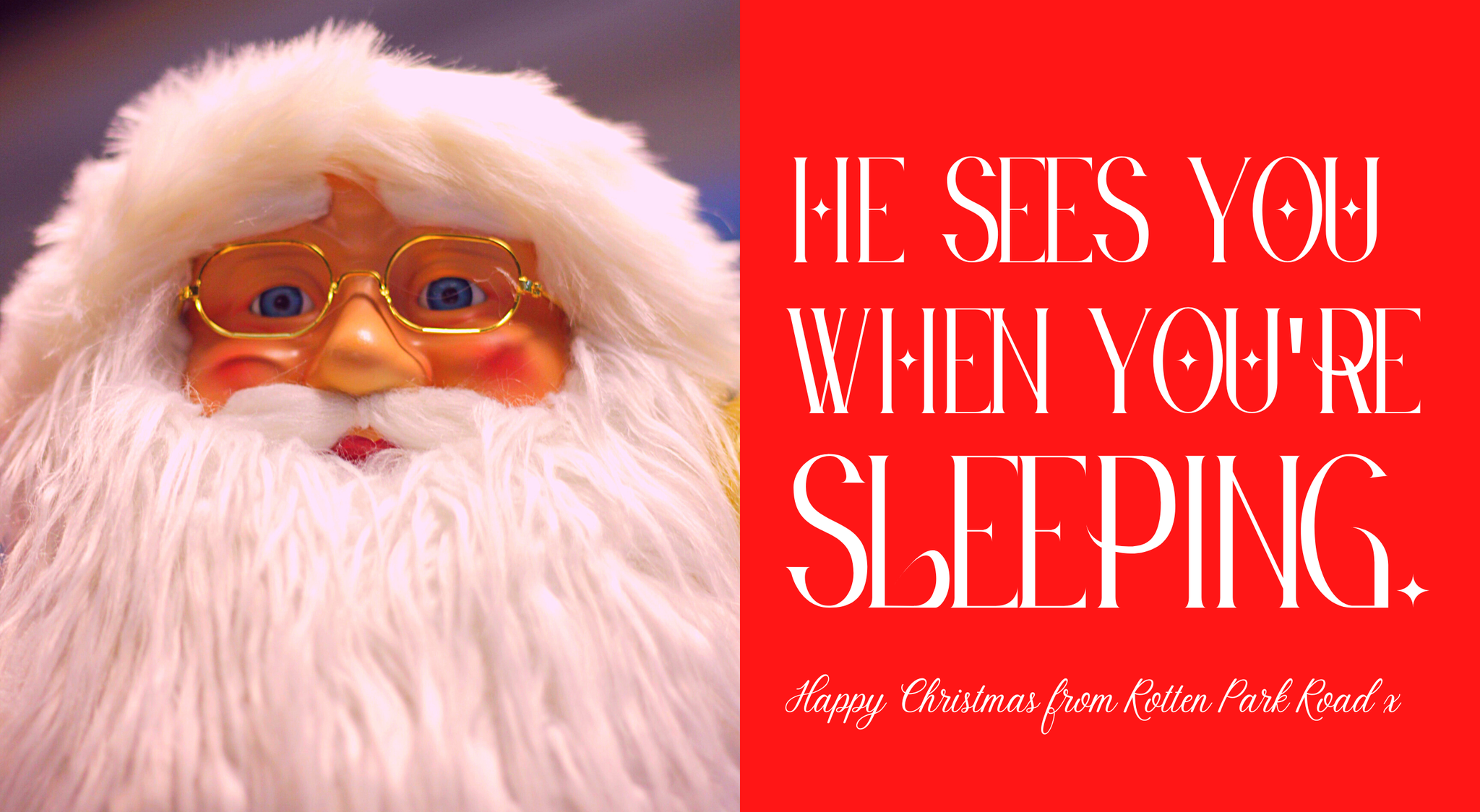 He sees you when you're sleeping.
Yes.
Yes he does.