'Ello campers! I write this following our wonderful project Operation Perfect Teaset presents Camp! which took place in March/April and was funded by Arts Council England and Leek Arts Forum.
We worked with a brilliant group of collaborators and artists and developed and produced a brand new full-length piece of surreal, offbeat comedy theatre Operation Perfect Teaset's 80's Summer Camp and it's now available for touring.
We're pleased to announce that this is just the beginning of project "Camp" and we've already got our next gigs booked in. We'll be performing this June at The King's Arms, Salford and Producers Sophie and Lynne are preparing the production's tourbooking plans.
Keep your eyes peeled for updates! In the meantime, here's a couple of promos!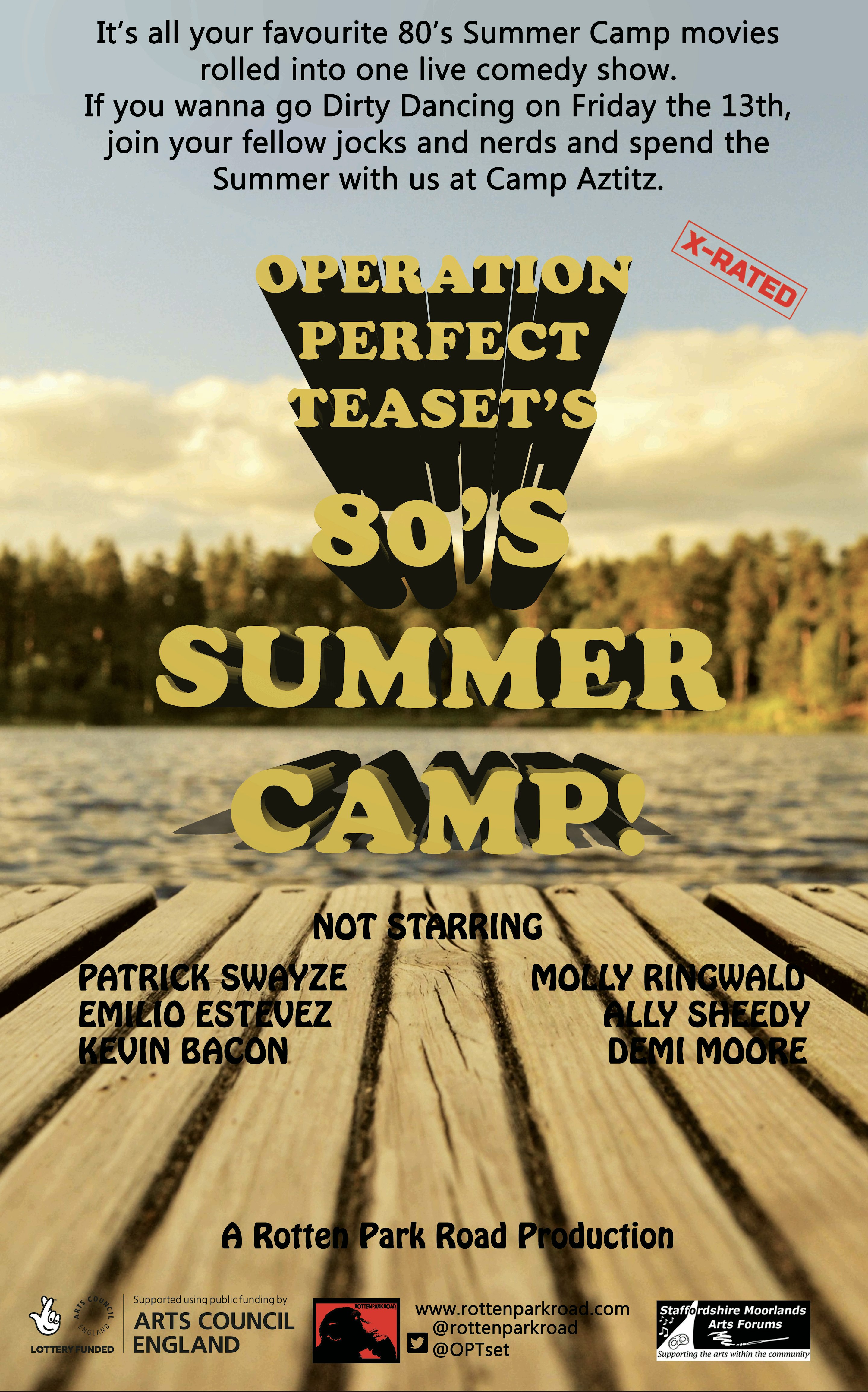 What's that, you say? Do you have MORE video 'nannigans we can see? Oh, go on then... 'ere's a few short clips of some rehearsal footage!